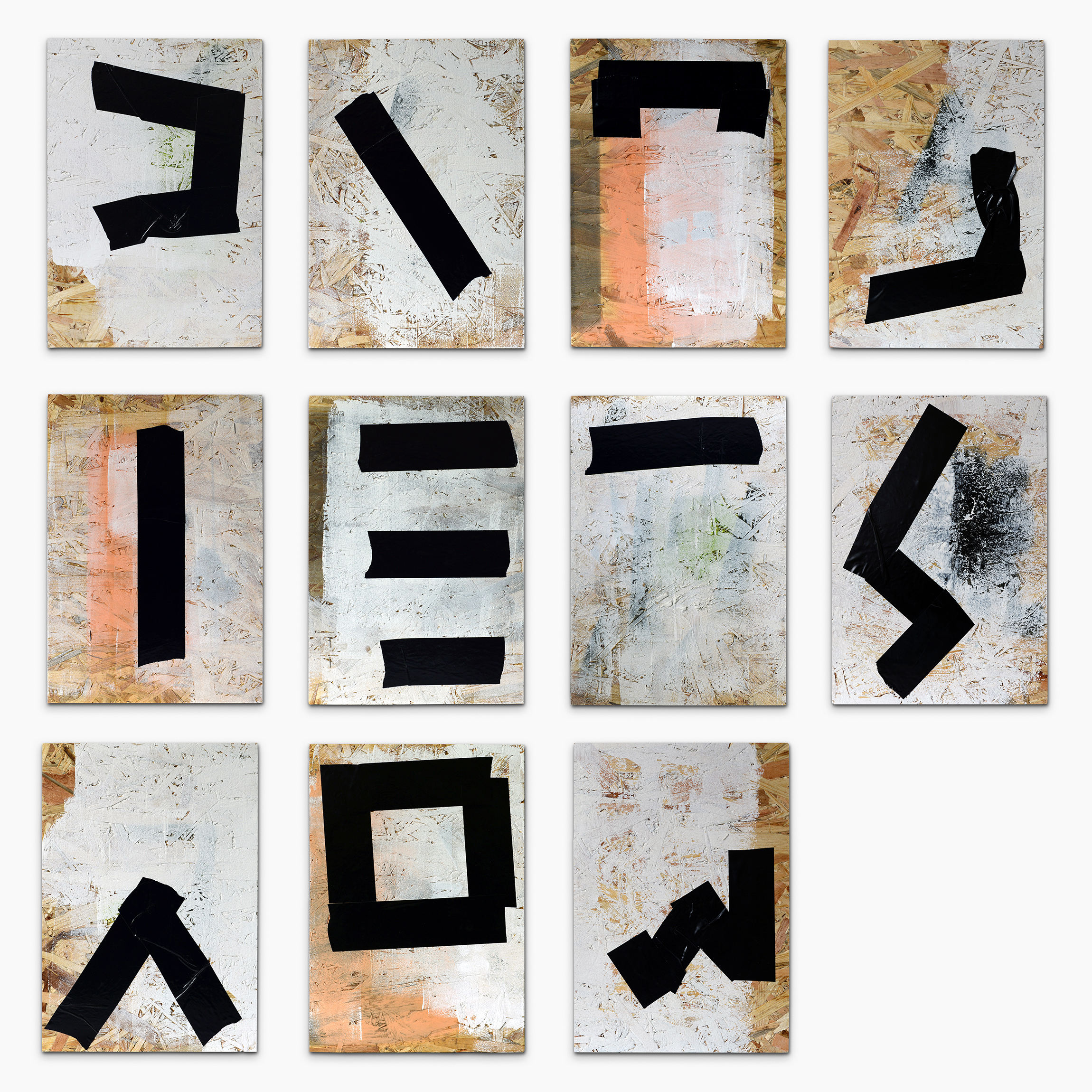 During the research process for studying these tape signs, I have made several "visual notes" exploring the communicative potentials of signs and involuntary forms made with tape.
I don't usually sell these kinds of things. Still, for this strange* period, a small series will be available to buy together with the publication (€80 + P&P).
This will support my self-publishing art projects and similar contents.
The book and these pieces will be available soon on my webshop.
If you already wish to know more or purchasing, please just get in touch.
Thank you for the support!
Each painting is made with adhesive tape, spray, and wall paint on chipboard.
33 x 23 x 1,2 cm
Unique
2021