↑ Tasks
↑ During the workshop, Helsinki 2014
↑ During the workshop, a participant has caught the attention of two pedestrians. Helsinki, 2014
↑ Day 2: discussion and interpretation of the findings
Context
This workshop is aimed at anyone with an interest in art, visual perception and communication, at any stage of their studies or careers.
During the workshop, participants are invited to explore the city with new eyes, completing small assignments and documenting their findings with photographs.
This workshop aims to create an alternative guide to a city by highlighting objects, colors, shapes, and parts of the urban landscape that normally go unnoticed.
In addition to photographing interesting urban findings during the walk, the photos will be viewed and discussed together with the group.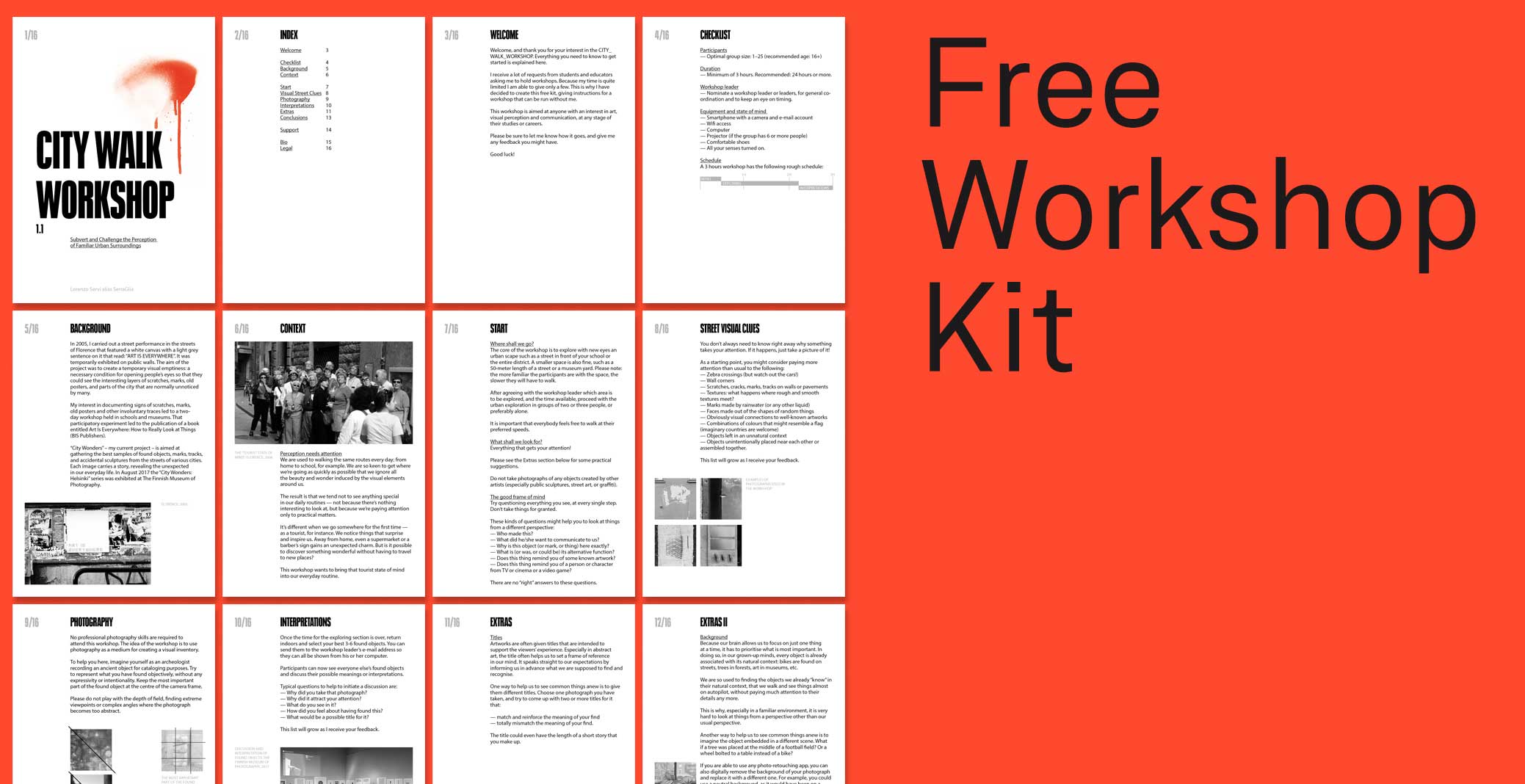 Free Workshop Kit
I receive a lot of requests from students and educators asking me to hold workshops. Because my time is quite limited I am able to give only a few.
This is why I have decided to create this free kit, giving instructions for a workshop that can be run without me.
Everything you need to know to get started is explained here.
Enjoy!