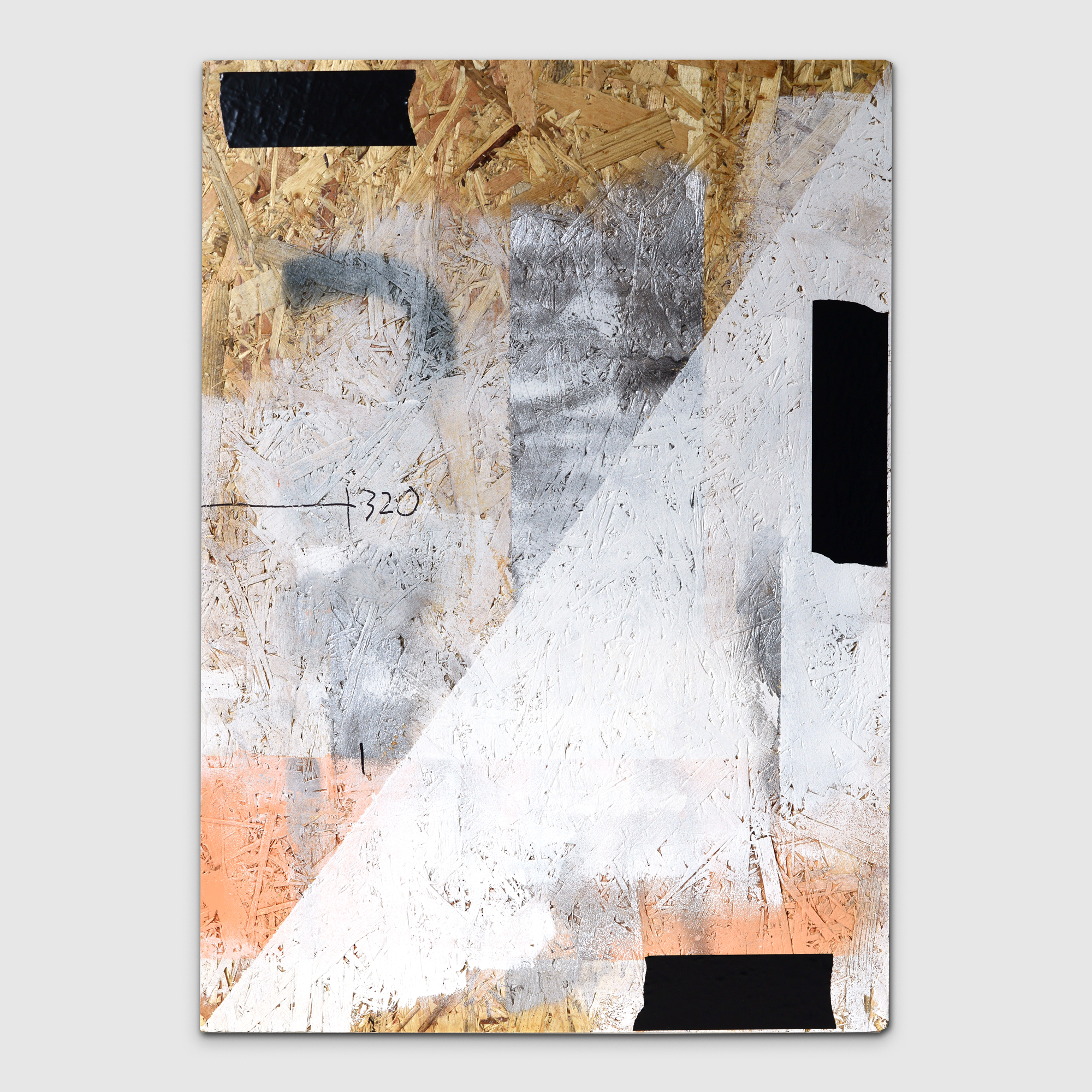 Context
Chipboard is commonly used to secure the perimeter of construction sites.
Soon after a fence is installed, its clean and neat surface starts to accumulate signs of wear from different kinds of activity: spray paint marks, adhesive tape marks, building signs, traces of removed graffiti, etc.
These boards soon become a record of the workers' activities, movements and intentions. But they also accumulate accidental events, those that are unintentional or unpredicted.
Like the tablets of ancient civilizations, even a small area of a fence contains a visual record of people's lives and thoughts, if we make the effort to analyse and interpret them.
With this new body of work "This Painting Should Be Read (and Not Looked At)", I explore the communicative potentials of involuntary marks, signs, and forms typically found on temporary fences of building sites.
Series
Data
All images: Adhesive tape, spray, and wall paint on chipboard. 46 x 65 cm. Unique.
Notes
The images that can be seen on the internet are only a part of the series.
This is a spin-off of my last publication, Signs Fiction.